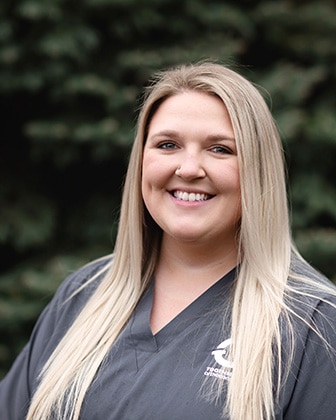 Orthodontic Assistant
What do you do at the office?
I am a Orthodontic Assistant.
Where can we find you when you aren't at work?
Outside of the office, I also am a hairstylist. In my free time from working, I enjoy hunting, fishing, and spending time with my family and friends.
What's your favorite thing about your job?
My favorite part of my job is making people feel better about their smiles. I also love building a relationship with our patients and their families.
What is one of your favorite quotes?
"Small steps in the right direction can turn out to be the biggest step of your life."