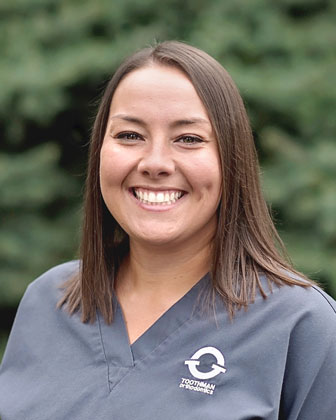 Orthodontic Assistant
What do you do at the office?
I am a certified orthodontic assistant with my radiology license. I am also the Correspondence Coordinator, so I communicate with the general dentists, oral surgeons, and even other orthodontists for transfer patients. You can visit me at both the Hagerstown and Frederick location.
Where can we find you when you aren't at work?
Beach, Beach Beach! When we are off, I am gone! Doesn't matter to where. If I get the opportunity, I'm there. I love to kayak with my co-workers on Fridays after work. Friends and family play a huge part of my life and my dog Lily!
What's your favorite thing about your job?
Seeing how the transformation from start to finish of a patient makes them. It's so rewarding. I also love how close our work family is.
What is one of your favorite quotes?
There is always a reason to smile, find it!