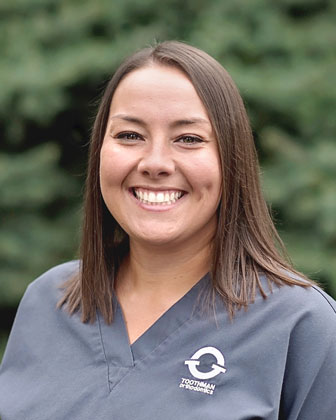 Orthodontic Assistant
What do you do at the office?
I am part of the clinical team in both Hagerstown and Frederick locations. I handle all surgical patient cases, transfer in or out patients, and correspondence to general dentist when patients go into the retention stage of treatment.
Where can we find you when you aren't at work?
I enjoy being at the beach and kayaking with my co workers. I also love to spend time with my family or friends and am always down for a road trip.
What's your favorite thing about your job?
Seeing how the transformation from start to finish of a patient makes them feel is so rewarding.
What is one of your favorite quotes?
There is always a reason to smile, find it!