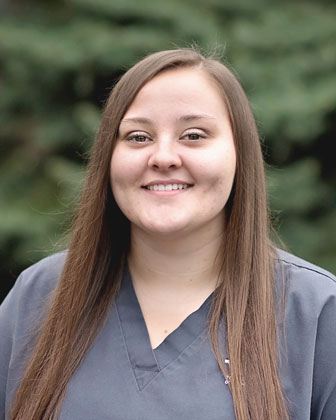 Lab Technician
What do you do at the office?
I work in our in-house lab where I assist Cindy in printing 3-D models, casting retainers, trim/polish retainers, and manipulate files on Ulab for our In House Aligners.
Where can we find you when you aren't at work?
I love snuggling on the couch with my dog, shopping, or going on vacation!
What's your favorite thing about your job?
The people I work with, everyone here is wonderful. & the Doctors make it an even better atmosphere!
What is one of your favorite quotes?
"We don't make mistakes, we just have happy accidents." – Bob Ross