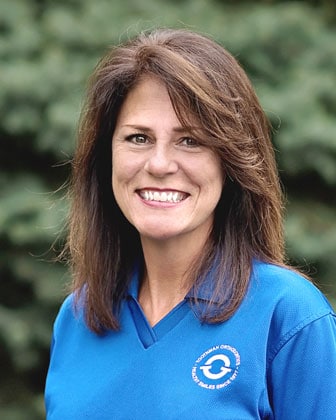 Office Manager
What do you do at the office?
As the office manager, I oversee the office operations, and committed to seeing that all our patients and families have the best experience from their first visit to their last. I joined Toothman Orthodontics in 2017, and have over 27 years of dental management and customer service experience.
Where can we find you when you aren't at work?
When I am not working, I am usually running my twins to their many activities and spending quality time with family and friends. My husband and I love movies of all kinds, and can be found at our local movie theater several times a month.
What's your favorite thing about your job?
I love being a part of the communication and relationships that the Toothman's have been creating for over 42 years. Our interaction with each patient and their family is the very core of their foundation.
What is one of your favorite quotes?
The man who can keep a secret may be wise, but he is not half as wise as a man with no secrets to keep. -Edgar Watson
I use this quote to teach my children to steer clear of those who tell stories about others that are not theirs to tell.