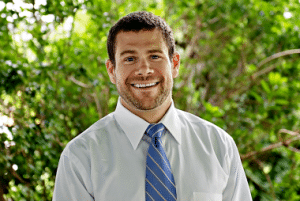 Dr. Jeffrey Toothman takes great pride in creating beautiful healthy smiles for his patients. He strives to provide excellent treatment in a fun and friendly environment. He understands that good treatment involves more than simply straightening teeth, as every patient deserves to leave our office with a smile on their face.
Dr. Jeff attended the University of Maryland Baltimore College of Dental Surgery where he received his Doctor of Dental Surgery (DDS) degree.
He then completed a two-year postdoctoral fellowship in TMJ dysfunction and orofacial pain at the University of Rochester, Eastman Dental Center, in New York.
He continued his education at the University of Rochester, where he completed a two-year residency in orthodontics.
Professional Affiliations
American Dental Association
American Association of Orthodontics
Shulman Study Group
Maryland State Dental Association
Maryland State Society of Orthodontics
Washington County Dental Association
Western Maryland Cleft Lip and Palate team
The Physics and Philosophy of Orthodontics
Dr. Jeff was born and raised in Washington County where he graduated from Smithsburg High School.
He attended Bucknell University where he earned a dual degree in Physics and Philosophy. He drew a connection between the two disciplines with a senior thesis that examined the philosophical debate that originated with the development of quantum physics.
Dr. Jeff continues to draw from his undergraduate background in how he approaches his professional practice, searching for the fundamental truths of 'why' to treat patients while understanding the mechanical principles of 'how' they can best be treated.
His Most Important Job…
Dr. Jeff lives in Hagerstown with his wife, Cathy and his daughters and son, Quinn, Charlotte, Ellie, and James.
He loves spending time water and snow skiing with his family. He loves being outdoors, either playing with his girls or working in his yard. Dr. Jeff is also an avid bicyclist and can often be found peddling up any of our Western Maryland mountains.