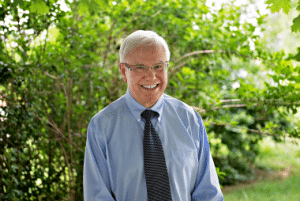 Dr. Ronald Toothman loves being an Orthodontist! Along with each and every beautiful smile he has created, he has enjoyed many meaningful relationships that have developed with his patients and families.
Dr. Toothman graduated from Lehigh University and then attended the University of Pittsburgh School of Dental Medicine where he received his Doctor of Dental Medicine degree (DMD).
He practiced orthodontics with his father for two years in the Pittsburgh area as a preceptor.
He continued his education at the Eastman Dental Center of the University of Rochester; completing a two-year residency in orthodontics.
He then successfully completed board certification and achieved Diplomate status of the American Board of Orthodontics
Professional Affiliations:
American Dental Association
American Association of Orthodontics
Maryland Society of Orthodontists
Schulman Study Group
Maryland State Dental Association
Washington County Dental Society
Western Maryland Oral Facial and Cleft Palate Team
On a Personal Note:
Dr. Toothman lives in Chewsville, Maryland with his wife, Colleen. What he enjoys most is spending time with his three married children and ten grandchildren. His daughter Aimee and her husband Vince are the parents of Vinnie, Rachel, Colleen, Mia and Ashley. His son Ron and wife Katie are the parents of Teddy. Jeff and wife Cathy are the parents of Quinn, Charlotte, Ellie, and James. Both Aimee and Ronnie are involved in the day to day operations of the business and Jeffrey joined his father's practice as a partner Orthodontist.
He also enjoys boating, skiing, reading and traveling.
He is active in his Church and the local communities.
Helps feed underprivileged youth through the Micah's Backpack Program.
Sponsors area youth athletic teams.