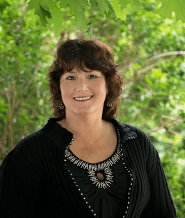 Treatment Coordinator
What do you do at the office?
I have been a Certified Orthodontic Assistant since 1988 and started as a clinical assistant for the first 25 years with Toothman Orthodontics – so you know I love my job! I am now a Treatment Coordinator and I am one of the smiling faces you meet when you come in for your first appointment! When you come in for your appointment I will take your photos, explain the doctor's treatment for you, go over finances, and show you around the office to meet the rest of the staff. My goal is to make you feel comfortable in our practice and well informed about your treatment. I also hold my dental radiology license.
Where can we find you when you aren't at work?
Spending time with my family and friends; camping, watching movies, vacationing, and being part of a great church family. My newest love is enjoying my sweet granddaughter Kinley !! I also enjoy riding with my husband on the back of his motorcycle.
What's your favorite thing about your job?
YOU ! Getting to watch your smile transform! I love the independence of my job, I enjoy educating parents and patients about orthodontics, and helping them transition through the new patient process. I want you to know exactly what happens in your mouth before it happens!
What is one of your favorite quotes?
"Always wear a smile, not because life is full of reasons to smile… but because your smile itself is a reason for others to smile."