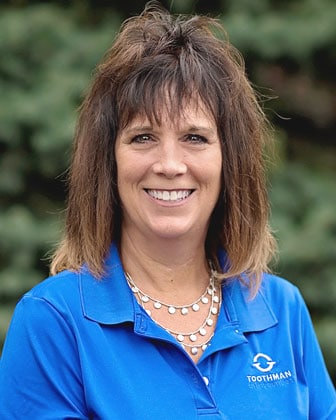 Financial Coordinator
What do you do at the office?
I have been a front desk receptionist since June of 2008. I take your calls, greet you upon your arrival, assist you with your needs and handle any financial responsibilities that is needed to be settled.
Where can we find you when you aren't at work?
I love spending time with my husband and 2 kids. Life has slowed down a bit, as my kids are grown. My husband and I enjoy Nascar races, antiquing, and going to Baltimore to visit our daughter.
What's your favorite thing about your job?
I enjoy meeting and greeting all our patients and parents, as well as the fun friendly environment. I also enjoy the friendships I have made with my co-workers.
What is one of your favorite quote?
Everyday may not be a good day, but there is good in every day.