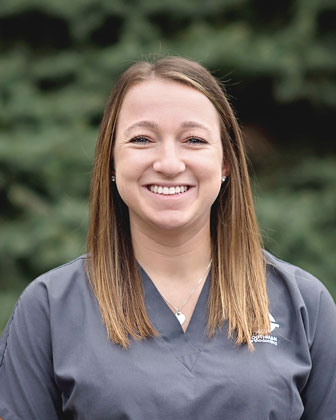 Orthodontic Assistant
What do you do at the office?
I am one of our Qualified Orthodontic Assistants with my radiology license. I also am cross-trained to support the Treatment Coordinator position.
Where can we find you when you aren't at work?
You can find me at home with my husband, Brad and son, Bennett. I enjoy going to the gym when I have time and riding around in my Jeep with the doors off. Summer time is my favorite so I spend a lot of days at the beach any chance I get or kayaking on the water.
What's your favorite thing about your job?
My favorite thing about my job is seeing how happy patients get to not only start treatment but end it as well. There is no greater feeling then giving someone the smile of their dreams, making them as confident as they can be. I also love all of my coworkers, we are like one big family and it makes coming to work that much better.
What is one of your favorite quotes?
In a world where you can be anything, be yourself.