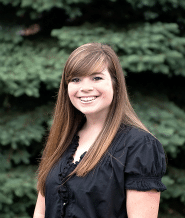 Receptionist
What do you do at the office?
I am a receptionist and will be one of the first faces you meet as you walk into the office. I handle our Social Media accounts and connect you to our Events, Contests, and National Awareness Days that we acknowledge and promote. I will always entertain the patients as well as my co-workers.
"I teach these "tooth fairies" a thing or two about how to live the outlaw life!"
Where can we find you when you aren't at work?
I love to fish, hunt, work on the farm, and spend time with my kind-hearted husband Danny! In other words……"ripping lips, slaying bucks, and slinging hay"
What's your favorite thing about your job?
I like to meet new people and see new brace faces. I'm always here to help.
What is one of your favorite quote?
"Hollywood with a touch of twang!" – Jason Aldean