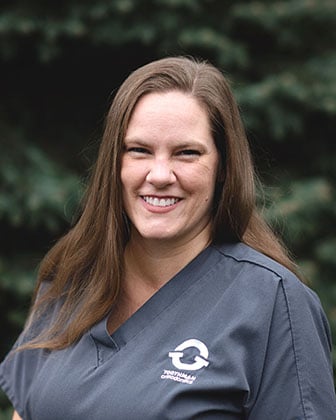 Compliance Coordinator
What do you do at the office?
I oversee day to day clinic operations, infection control protocols for the entire office and training of new orthodontic assistants.
Where can we find you when you aren't at work?
At home with my husband and 3 kids. I love to read and watch movies. I am a die-hard Michigan State Spartan Fan and love everything that is Irish or Ireland.
What's your favorite thing about your job?
I love to see patient's smiles transform but in the safest way possible. I am a total nerd about dental infection control!
What is one of your favorite quotes?
"The Greatest thing you'll ever learn is just to love and be loved in return."