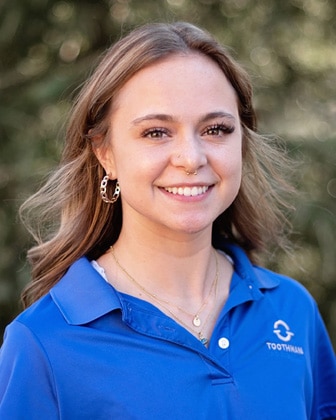 Records Coordinator
What do you do at the office?
A normal day in the office for me consists of meeting every new patient, taking their photos, uploading their x-rays, and sitting in on new patient exams to expand my orthodontic knowledge and cross train.
Where can we find you when you aren't at work?
If I'm not at work you can find me at Marshalls, TJ Maxx, or Target…. my favorite stores. I love to shop!
What's your favorite thing about your job?
My favorite thing about my job is being able to meet kids of all different ages! There is just something about creating a bond with patients that touches my heart. You never know what someone could be going through so if I can make someone else happy, I am happy.
What is one of your favorite quotes?
"If speaking kindly to plants makes them grow, imagine what speaking kindly to humans can do. "